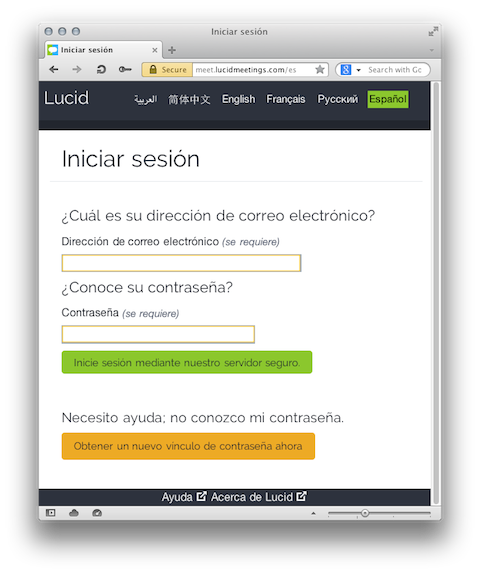 According to the Internet World Stats the internet is not an English only medium.
Well of course it's not. While English was the number one language in use, as of 2010, Chinese was close in sheer numbers, and the remainder of the top ten languages totaled more than either English or Chinese.
As part of our "just works" philosophy we thought this was worth our attention.
Today we are pleased to announce that you can now have multi language meetings in Lucid, and it's available in the six official United Nations languages (English, Chinese, Russian, French, Spanish, and Arabic).
Those languages are six of the top ten languages, so that's a good start. We'll be even happier when meeting in your language of choice is a complete non-issue, but we're tickled pink to be talking about our progress thus far!
I'll meet in English while you're meeting in your language of choice, in the same meeting, at the same time, hassle free.
Happy meetings,
John