Synchronize Schedules in a Snap
When planning a meeting, half the battle is finding a time to meet. With our new online meeting scheduler, organizers can poll participants to determine the best time for everyone.
Now there's no need to send out multiple dates to coordinate schedules!
In order to poll users for the time, an organizer would select "Ask people for available times" in the setup. Next, they would set the estimated duration and select several possible dates and times.
Participants then get a notification with a link that takes them to a list of dates and times where they select the best available options, as shown below: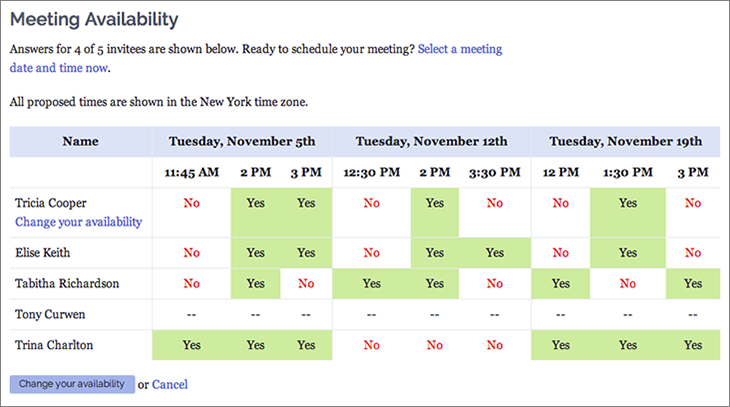 In addition, invitations now list everyone that's invited to the meeting. This helps everyone planning to participate understand the context of the meeting, who the stakeholders are, and how to prepare most effectively.
Easily Create Organized Team Meeting Agendas, Online
We have also updated our agenda creation features. Building agendas online, right on the web (no uploading required!) has never been easier with quick adding, re-ordering, and editing.
To each agenda item, a user can add documents, motions, and smart lists - like "all open action items" or "everything with the tag decision." You can use the shorter outline format for an at-a-glance view: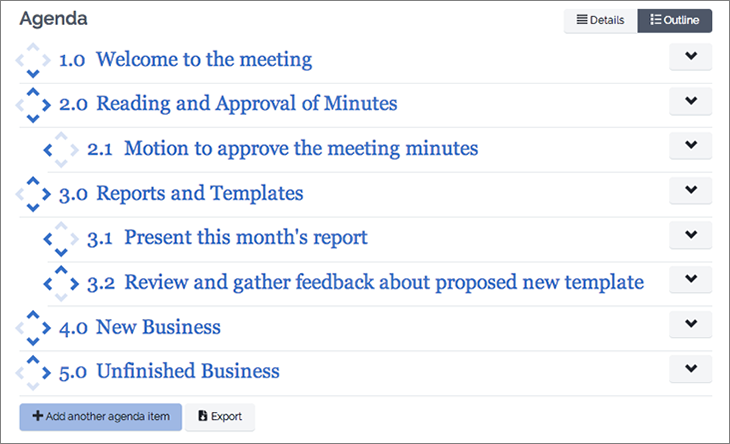 Or, expand the agenda for a detailed view and see estimated durations, presenters, motions, etc.: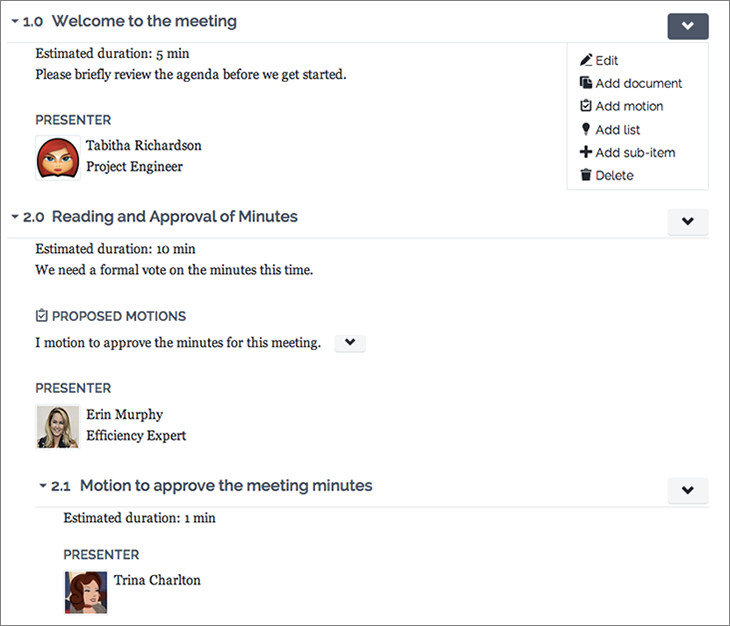 We've also added additional features throughout the software, and we can't wait for you to see them.