This week's update includes one fun new integration and several improvements to make your meeting life more enjoyable.
Skype integration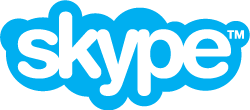 When you add a Skype integration to your Lucid Meetings account, you combine Skype's audio and video conferencing (that you already know how to use) with the organization and productivity features baked into Lucid Meetings.
You know what's really awesome about Skype? My mom is on Skype. My mom, and my sister, and probably your mom and a bunch of other people you know who don't spend their days working on computers and downloading meeting software. When it comes to usability, nothing beats the tool you already know how to use.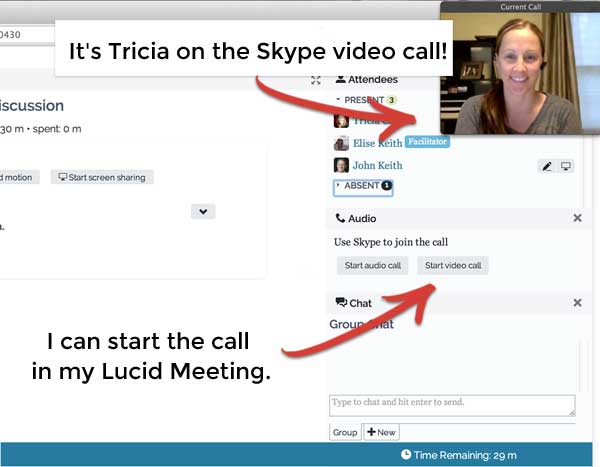 Here at Lucid, we use Skype for our internal communication and when working with small teams. Then, when we meet with people from other companies who can't use Skype due to firewall restrictions or groups too large for Skype, we switch to one of our other integrated audio conferencing services.
With online meetings, the best way to guarantee a successful audio call is to have options. With integrated Skype conferencing, Lucid Meetings subscribers have another powerful service in their toolkit.
Add action items between meetings
We know it's important to capture next steps and action items during our meetings, but what about all those tasks that come up between meetings?
With this latest release, you can now add action items directly to your meeting rooms.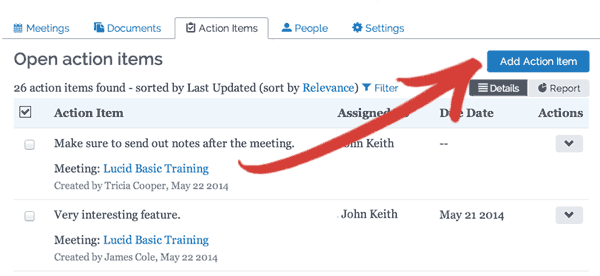 The filters give you quick access to see who's assigned to what, and when items are due.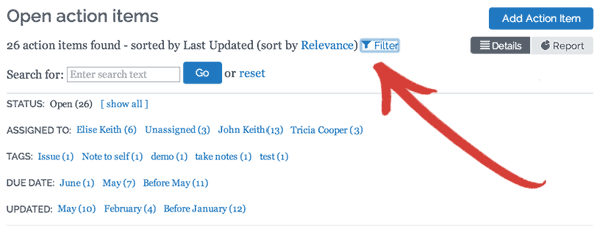 And the reports give you an idea on how well the group keeps up with all these tasks.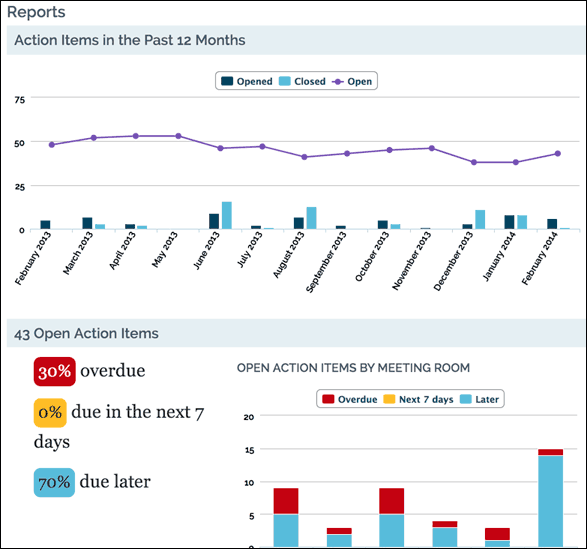 Finally, use a Smart List to review open action items in your next meeting and watch those to-do's become dones!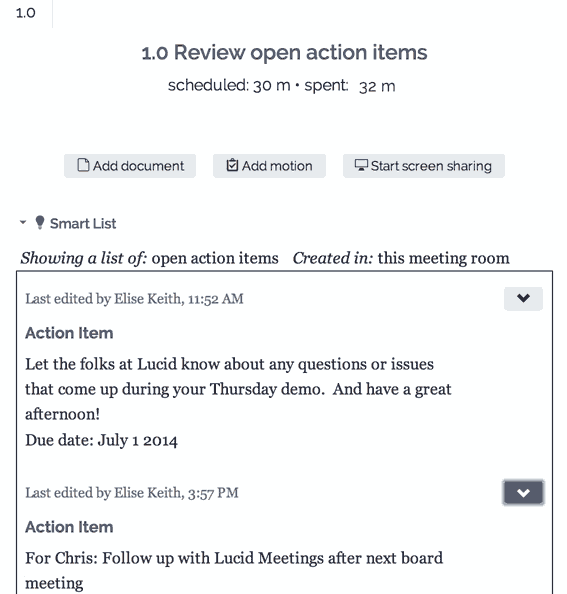 Better help for all team members
Did you know that you can send a question or request to us from right within the application?
When you click the "Need Help?" link at the bottom of the page, you'll see a form for sending a message directly to the Lucid team. In the past, this feature was limited to account owners only. Now, every team member has quick and easy access to send in their questions and feedback from right within Lucid Meetings.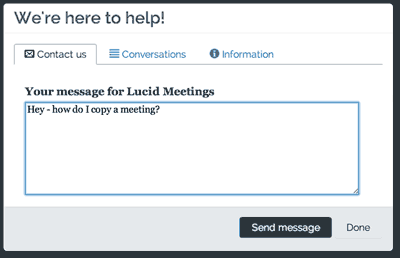 We're here to help - so let your teams know! Contact us any time, and we'll do everything in our power to get you on the path to consistently excellent meetings.