The latest Lucid Meetings release makes it easier for companies to see their meeting metrics and create the collaborative meeting structure they need to support all their teams and projects.
New Organization Home
The Organization name in the navigation now links to a new Organization Home page. Here people can get a birds-eye view of all the activity in their organization.
Members see contact information for the organization administrators, selected stats and links to access the meeting rooms they're in. Organization Owners and Administrators see tabs for managing the settings, rooms, and people in the organization.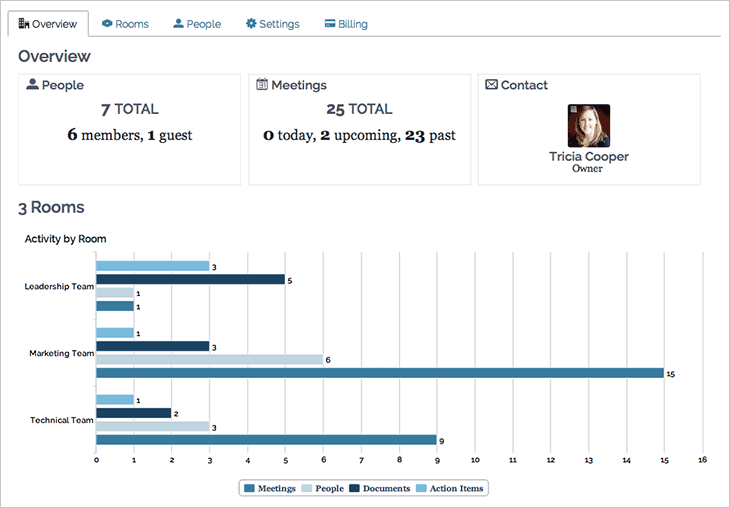 The Organization Home Page for Administrators
New Action Item reports
Wondering just how many action items your team has open, and whether anyone is bothering to follow-up by completing the tasks they own? The new Action Item meeting reports give you the facts at a glance, showing who has open items, who the closers on your team are, and how your team is performing over time.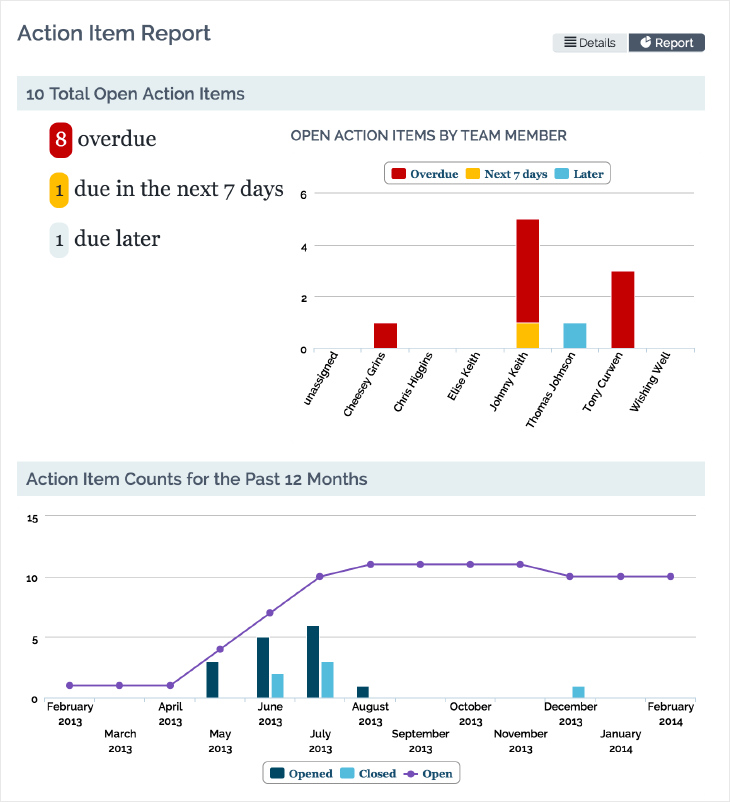 Action Item Report
New Audio Profiles
Administrators can now set up shared audio profiles for the Organization and control which meeting rooms have access to premium audio features. Sharing audio profiles across an organization's rooms makes it possible to remove the restriction on concurrent meetings within a room, so go ahead and schedule whatever meetings you need.
Shared profiles also give Organizations a centralized way to manage audio costs. Set up Lucid integrated audio options, web audio, or custom audio preferences like Skype, and select to make the profile available to all rooms or just a specific room. Then when people schedule their meetings, they simply select from the audio options made available in that room.
New Invite a Team Member to Your Room or Organization
When you add a new team member to your organization or room, you can now send them an invitation link to see your team's work. If it's their first time visiting Lucid, they'll get a chance to update their profile and pick a password when they first log in.
Improved notes and agenda writing
Ever type a description into your agenda and find yourself going crazy when you see too many spaces between lines? Ever tried to paste something from Word into a note and watched it get entirely messed up? Us, too! So we've fixed that.
The WYSIWYG (What You See Is What You Get) editor in Lucid Meetings has been replaced with one that basically does the right thing, helping you get agendas and notes that look the way you want the first time. Bonus: the new editor supports multiple levels of indentation for your lists and a special "Paste from Word" function to make content look even better.
And something to brighten things up
Colorful monograms instead of shady placeholders for people who don't have a picture, HTML email invitations with clear, bright buttons, and other small changes throughout Lucid Meetings help bring a little more color into your day.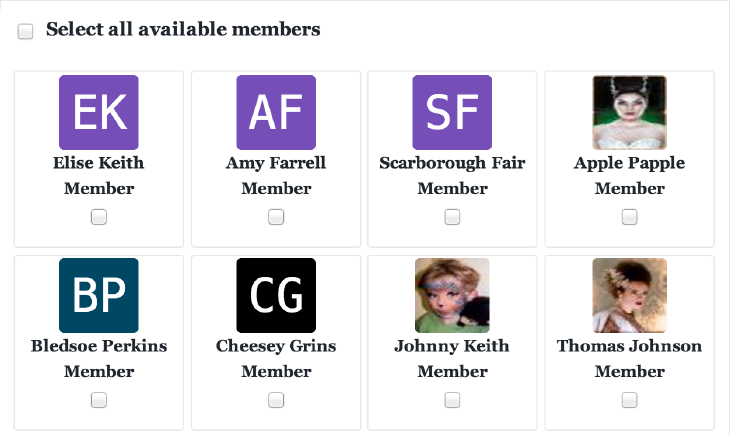 Monogram Placeholders for Meeting Attendees
Lucid's team meeting agenda software with action items and reports help you get the most out of your meetings. Try it out and see for yourself!