5 Ways to Maintain Meeting Schedules With Flexible Work Arrangements
Hello friends! Please enjoy this guest post about establishing meeting schedules in the face of flexible work arrangements from Lisa Michaels, a thriving content marketing consultant from Portland, Oregon.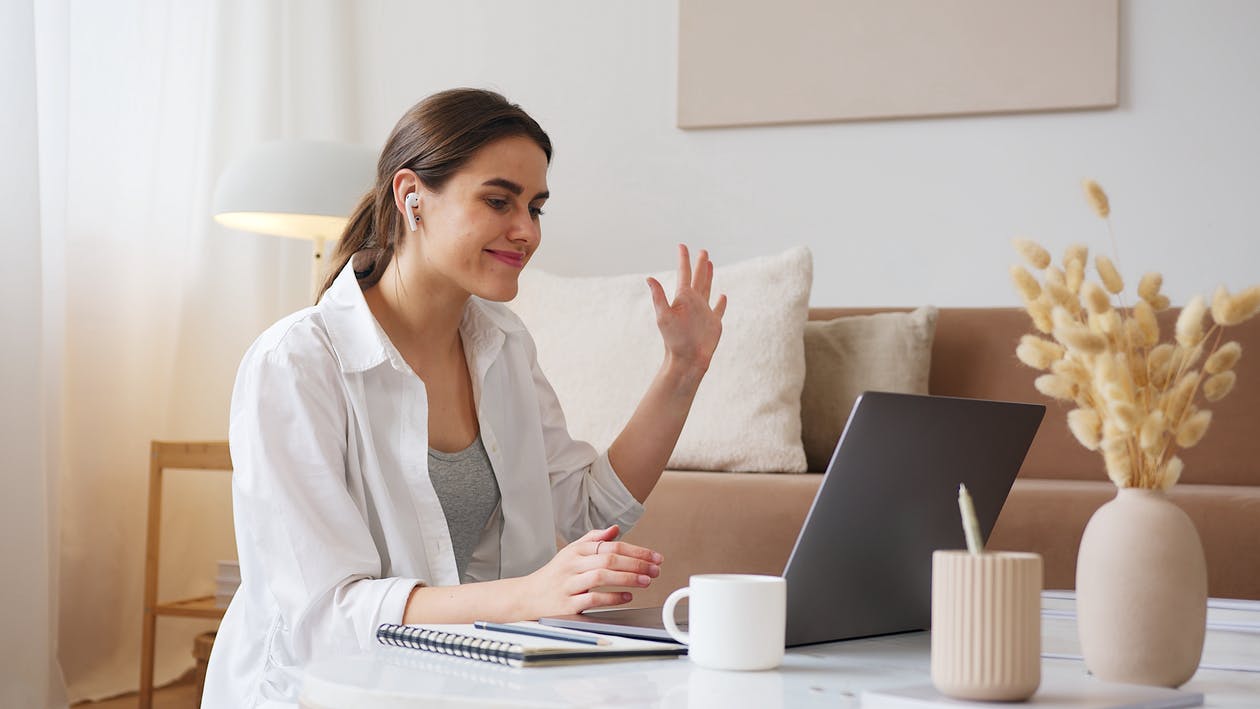 For years, companies have been making the shift towards a more flexible work environment. The cloud and today's ultra-fast internet connections allow people to stay informed and aligned no matter where they are.
However, though many organizations were beginning to shift towards remote working opportunities, it wasn't until 2020 when we saw the trend explode.
The pandemic of 2020 meant many companies had to choose between shutting down the company or finding a way for staff to work from home.
According to Gartner, the events of the year shattered the paradigm of the standard workplace schedule forever.
The question for today's companies isn't whether remote working opportunities are necessary, but how can they ensure the continued productivity of their employees in a remote environment, particularly when it comes to arranging meetings between disconnected parties?
Flexible Working and Modern Meetings
Flexible working arrangements are about more than simply allowing people to work from their laptop at home rather than visiting an office.
Some companies are allowing employees to choose their own hours, communicate through a unique set of platforms, and so much more.
According to studies, 99% of employees surveyed want at least some degree of remote work to continue following the pandemic.
The more natural hybrid working becomes, the more likely it is that business leaders will continue to recruit remote staff members from around the world and build service strategies around remote initiatives.
Unfortunately, while remote work has many benefits, like improved work/life balance and lower overheads for business owners, it also has a series of challenges to overcome.
Remote workers are more distributed and disconnected than in-office employees. Some will be working from different time zones, while others follow unique schedules.
This disconnect means scheduling meetings is a lot more complex with a remote workforce than with in-office employees.
Fortunately, there are some steps you can take to boost your chances of success when managing meetings and remote teams.
1. Create a Schedule of "Crossover" Times
There are lots of different ways to support remote workers in the modern business world.
One option is to run a hybrid workforce, which involves having people working remotely part of the time, and in-office some of the time.
Another choice could be to ask all employees to follow a similar schedule when they're working away from the office, so booking meetings is much easier.
If you want to give your staff the freedom to choose their own hours to a certain extent, make sure you at least have a number of "crossover hours" when everyone should be available for a meeting.
For instance, people might be able to do the majority of their work whenever they choose, but they have to ensure they're available at 1 pm every Wednesday and Friday for meetings.
2. Use the Right Technology
A huge part of running successful meetings and business operations in the age of remote work is having access to the correct technology. The right tools will allow your team members to stay connected through things like chat, file and screen sharing, or even video conferencing.
Some technologies can also help you to plan and implement successful meetings. For instance, a shared calendar system means everyone in your team can examine when other people are available.
You can encourage your employees to set blocks of time aside each week for meetings, so their colleagues know when they can contact them.
Certain scheduling tools can even automatically check the calendars of two people when arranging a meeting and suggest the best times based on the time zones of each attendee.
This helps to avoid some of the common headaches associated with trying to balance time zones.
3. Use Recurring Meeting Times
Software and tools are excellent for helping you bridge the gaps between time zones. However, you can also minimize many headaches of meetings by having your employees commit to a certain selection of recurring meetings every week or month.
Although your staff might not be able to have external meetings at the same time each week, you can at least schedule your internal conversations consistently.
For instance, you might begin by setting up a weekly catch-up meeting on Fridays for all of your employees. Send out notifications and reminders to ensure everyone knows when they need to be available.
When setting your recurring meeting times, be wary of things like meeting cadence. How frequently can your remote workers commit to meetings, and how long should those discussions be?
Your shared calendars and schedules should help you to pinpoint times when everyone in your workforce is available too.
4. Plan the Meeting Properly
Finding a time for a successful meeting which all of your remote employees can handle is difficult enough. The last thing you need is for long, poorly planned meetings to detract from your team's productive time more than they should.
To avoid problematic meetings and improve engagement, make sure you plan the discussion in advance.
Think about the kind of topics you want to cover and set an agenda. This will allow you to provide your employees with any information they need to know about the meeting, so they can ask questions and deal with issues in advance.
Try to keep the meeting as concise as possible, with minimal set-up time. It will help when you're talking to people late at night or early in the morning.
If people don't have time to sit around for a Q&A session at the end of the conversation, make sure they have a place they can go like Slack or another team meeting tool, where they can follow up with any action items or concerns.
5. Prepare for No-Shows
Sometimes, no matter how well you plan your meeting, you'll have people who simply can't be there.
When this happens, it's important to be prepared.
Creating meeting notes is a good start, so you can send any important information to your staff following the conversation. For an even better post-meeting experience, you could consider recording the entire event.
If your remote workers are operating from different time zones and simply can't attend a crucial announcement, a recording of the meeting will help to ensure they don't feel left out of the loop.
You can also follow up with your no-show staff members via a one-on-one call or email at a later date to ensure they've understood everything.
Recording meetings can also be useful if you discuss solutions to problems during the conversation but need to go back and check on your ideas later.
Manage Remote Work the Right Way
There's no denying the potential of remote work as a solution for reducing office expenses, improving employee productivity, and boosting overall efficiency.
However, to truly make the most of a remote work strategy, companies need to ensure they're prepared for the challenges of arranging meetings with distant employees.
Use the tips above to ensure that your employees can continue to meet successfully in the years ahead.
Remember to monitor each stage of the remote working process to determine which of your strategies best impact your team.