The Better Meetings Book List
The bookshelves in the Lucid Meetings main office are jam-packed with business books, technical references, Esther Gokhale's fabulous 8 Steps to a Pain-Free Back (posture, people!), and TONS and tons of books about meetings.
Many of which we've actually read, some that we aspire to read more deeply, all of which we've skimmed, and a handful that we keep dog-eared on the desk.
Should you wish to grace your workplace with some fabulous meeting-related reading, take a look at our list of top reads below. And if you're in a book-buying mood, you'll find handy links to all the recommendations here: The Better Meetings Book List on Amazon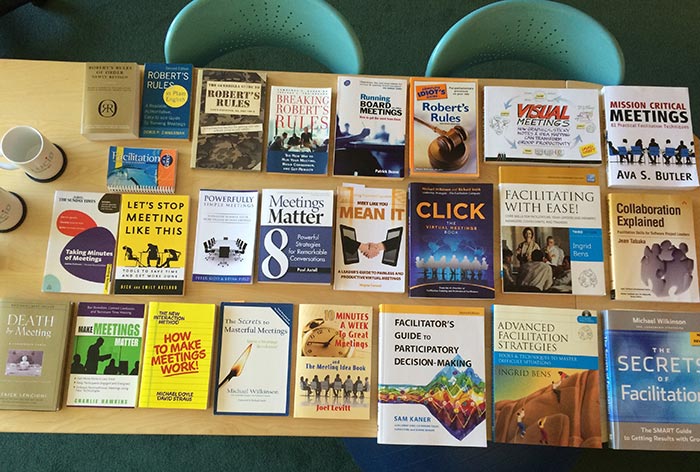 Getting Religion
Does this sound like something you or your colleagues might say?
"Meetings are terrible! They're a plague on modern society, the bane of the corporate world, draining our essences like a skeksi drains a gelfling. Whatever can we do?"