The Better Meetings Playlist: Songs for your Meetings
As I was researching how different teams run daily stand-ups, I ran across Jason Yip's description of how he uses music to gather the team. This is not the first time I've that come across techniques that use songs for meetings.
Related: Our Favorite Short Videos about Meetings & Teamwork
For those of you looking to add a bit of zip to your meetings, and those who just want a funky playlist in your collection, we offer this selection of thematically excellent tunes. Enjoy!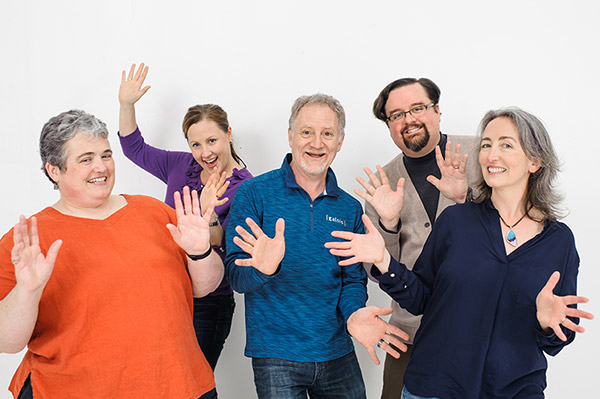 Music for Waiting
I'm on hold
Alex Cornell, one of the co-founders of Uberconference, composed the company's hold music. Here's the original.
Baby please don't go
Our hold music features Big Bill Broonzy's rendition of this classic.
Gathering a group for a stand-up
Get up, Stand up
Jason Yip uses this standard. Check out this live version!
Stand (REM)
Now I discovered rock during the MTV glory days, so my favorite stand-up tune keeps it simple. Can't you see your team doing this dance?
Quick Energizer
Professional facilitators, who often get called in to run long, complicated meetings, have a technique called the Energizer. These are especially fun when set to music.
The Cupid Shuffle
I attended a workshop with a group that included several military service men, a few senior business executives and software engineers. It turns out everyone can do some version of the shuffle, and they all feel better afterwards. Just go with it.
The actual shuffle kicks in around 1:12.
We will rock you
For obvious reasons. Use this when you need a super fast way to grab people's attention.
YMCA
I was once at Burgerville when this song came on the radio. Burgerville is a local fast-food hamburger restaurant, the kind of place full of polite strangers who typically just want a hazelnut chocolate milkshake so they can get on with their day.
When it came to the chorus, everyone stopped and did the dance. The people waiting in line, the people sitting in the booths, and the folks running the cash registers, all waving their arms about with the Village People. Surreal and excellent. I think that's what it must feel like to be Julie Andrews.
Why not try to recreate that real-life musical moment with your group?
Bio Break
I can't fight this feeling any more
Next time you're sitting there, feeling nature's call while someone drones on just a bit too long, start re-writing the lyrics to this song quietly in your head. It's perfect. You'll see.
Little April Shower
You know, from Bambi. My mother must have sung this to me as a child, because it's always just seemed right for those inspired-by-too-much-coffee moments.
I can't embed it, but here's a link: https://www.youtube.com/watch?v=xksfShPraTQ
Closing
Ride of the Valkyries (with vocals!)
Sending the team off with a grand mission? Let Wagner carry them victoriously on to their next task!
Tip: the 'It's not over until they sing' ladies start heating up around 2:40.
The Party's Over
Just, enough already. Be done, go home!