Strategic Planning Meeting Essentials Pack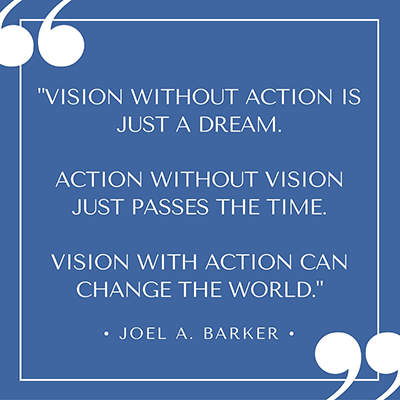 Creating a strategic plan for your business is a critical task for the leadership of every company.
If you don't decide where you're headed, you will lead aimlessly. People will follow your direction, but they won't have context, insight into to your actions, or an understanding of how they can best contribute.
Any planning requires time and focused attention, yet with a few simple rules, building a strategic plan can be accomplished with less effort than most people think.
Best of all, once you create the plan, you'll wonder why you didn't do it sooner. Everyone in your organization can move in the same direction toward a common set of goals.
Mapping Your Strategic Plan
Building a strategic plan is like creating a map. It has directions for how an organization will accomplish any given strategy. The plan (map) explains where a company is going and the methods (roads) people will take to get there.
When your team decides to come together and build the plan, be sure to include all relevant stakeholders in the process. Without them, you'll have less commitment to the final outcome.
Why Plan?
Many leaders understand the value of planning, but neglect to go through with it for a myriad of reasons. Time constraints, knowledge of the process, or perceived high cost can all be obstacles to executing.
Here are 5 great reasons to get your team together to create a strategic plan as soon as possible:
You get to set priorities
Provide clarity by letting your team know the most important initiatives for the organization.
You get buy-in on company direction
If everyone contributes to the process, they'll be more supportive of the outcomes.
Your team will have alignment
When your team has a mutual understanding of and agreement on the company's goals, they'll work together more effectively.
You can simplify what you'll work on
Once you limit yourself to a set of specific goals, you can be liberated to work on just those goals.
As a leader, you can communicate your vision
Once you document your company's vision, not only can you clear your head of thinking about it, but everyone around you (employees, vendors, leadership) can contribute to achieving the vision sooner.
Remote Strategic Planning
Strategic planning with remote teams presents both unique challenges and benefits. When this type of planning happens in person, participants are encouraged to come up with ideas on the spot.
Remote planning, when coordinated and planned properly, gives an added advantage to participants: they are able to think through what's most important to them on their own time, then contribute these ideas to the process over the course of multiple meetings.
The Downloadable Essentials Pack
To support this process, we worked with Anna O'Byrne from Upstream Meetings to create the complete set of downloadable templates for strategic planning with remote teams.
In it you'll find:
A basic strategic plan template
A facilitator's guide to help you create the plan with your remote team
Downloadable agendas
Detailed instructions
If your team happens to be in person, you can also adapt the templates and agendas to in-person meetings.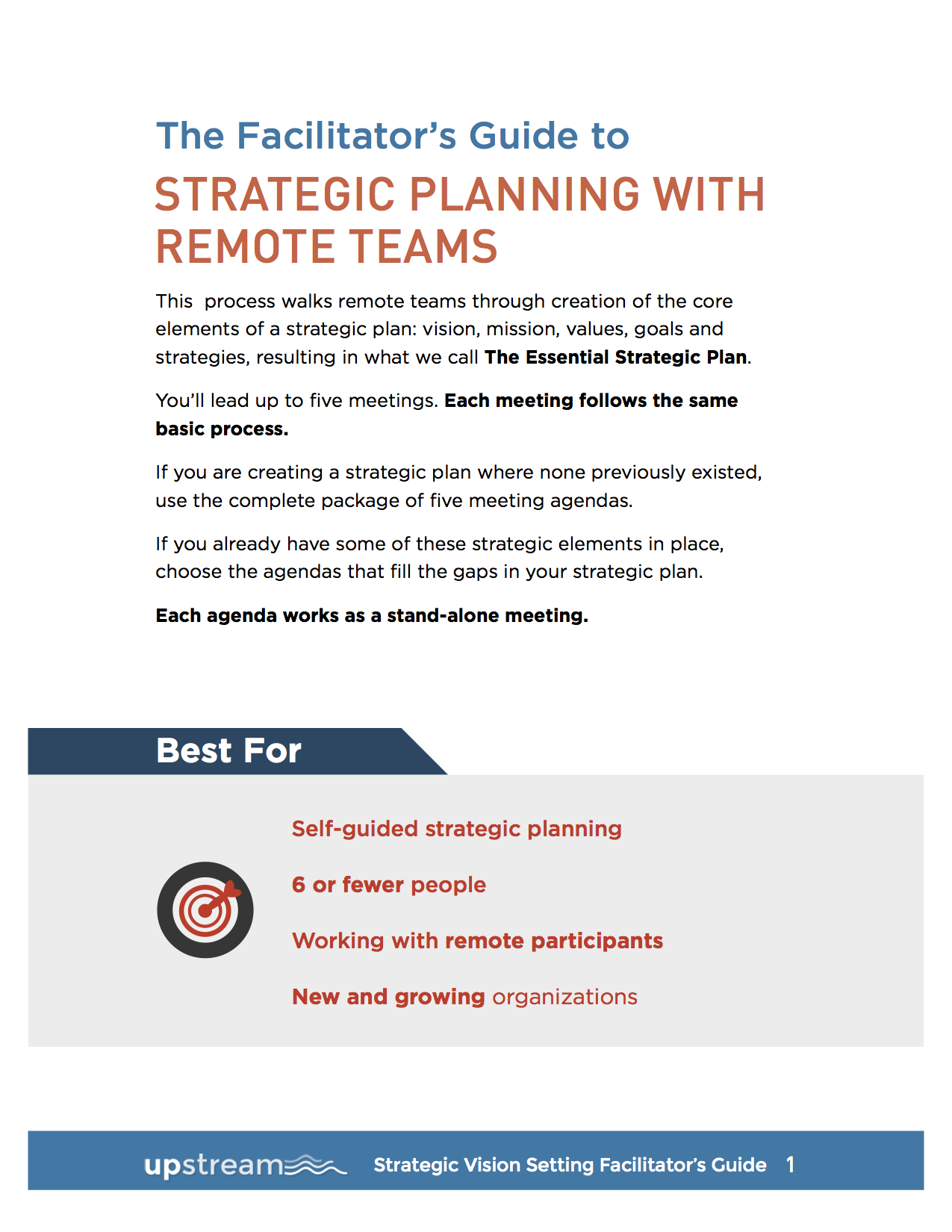 Make it Even Easier
For teams who either meet remotely or are interested software technology that makes it all go, you can use these templates automatically in Lucid Meetings.